Fairmont Makkah Clock Royal Tower
Fairmont Makkah Clock Royal Tower A Luxury Hotel

Welcome to Fairmont Makkah Clock Royal Tower, 72 Floors and 1628 unit rooms.
Pilgrims Lighthouse in the center of the Holy City. Adjacent to Al-Haram, Makkah Royal Clock Tower, Fairmont Hotel has an excellent location, the closest hotel to the Kaaba, and the best hotel for pilgrimages and pilgrimages.
The Makkah Royal Clock Tower, one of the tallest buildings in the world at 76 floors, is the focal point of the Abraj Al Bait complex, part of King Abdulaziz's endowment project, an iconic symbol of the holy city's hospitality. Fairmont Makkah Clock Royal Tower offers unparalleled hospitality in the ultimate Fairmont Gold experience, where our discerning guests are privileged to choose their rooms with unparalleled views of the Kaaba, the Holy Land or the holy city of Mecca.
The stunning views of the Mosque and Kaaba combined with a passion for uncompromising service create a sophisticated and truly memorable experience on the Fairmont Royal Floor.
Makkah Royal Clock Tower is a Fairmont hotel, an architectural landmark in the beating heart of the Muslim world, offering guests the unique opportunity to live in elegantly furnished residences with impeccable service and a Magnificent view. Leave. Each unit of the hotel's 1,618 guest rooms and suites has been thoughtfully and elegantly furnished - offering luxurious amenities and five-star service to ensure peaceful contemplation and relaxation.

Leading Online Hotel Booking # Hoteler Advisor.The best travel web, hotel, vacation, reviews and tips to plan a perfect getaway
Find Out More About Luxuryt Hotel / Fairmont Makkah Clock Royal Tower...with our partner
Get the celebrity treatment with world-class service at Makkah Clock Royal Tower, A Fairmont Hotel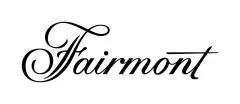 Signature Room

Signature room is two-bed room decorated in Art Deco style. The room are equipped with high-speed internet access, Live In-Room Haram audio, and LCD television..

Room Size: 40 sq.m to 42 sq.m / 431 sq.ft. to 452 sq.ft. .

Read More
Junior Suite

Fairmont Gold Executive Suites are two-bedroom suites decorated in Art Deco style. The suites are equipped with high-speed internet access, Live In-Room Haram audio, coffee machine, and 42" LCD television. Guests will also have access to private lounge, private check-in/check-out, and butler services...

Room Size: 82 sq.m to 92 sq.m / 883 sq.ft. to 990 sq.ft. . .

Read More
Book A Room With
Facebook Comment